Handmade custom made tables. All tables are made of red oak, clear or smoked 1/4'' glass. Tables have blue LED light installed with remote control fob. Wide variety of fiberglass fish available. Financing available. Custom crating and shipping available. References available at bottom of page. Please email me your design to ddericksonllc@gmail.com


As seen in the winter/2014 issue of in-Fisherman

---
Donating Partner

---
As seen in the August 2013 issue of Country's Best Cabins.

---
As seen in the February 2013 issue of Cabin Life.
---
Check out the dderickson.com table on display at the Minnesota Fishing Museum

---
TABLES

DESK SETS

ACTUAL CUSTOMER FEEDBACK:

Great detail, Awesome quality.. It was a great experience. I got exactly what I was looking for and have already recommended him to many people. A lot of work goes into these items, you can tell when you look at all of the detail. Can't wait to buy a table from him..


I am totally blown away! he LOVES his table


For the best in indoor tables made of the finest quality and craftsmanship for any angler, business, corporation, living room and dining room or for the shine of a man cave or woman cave you must get in contact with Don Erickson of www.dderickson.com. His attention to detail and the steps and time he will take to make the customer happy is beyond professionalism. As he builds you a table each and every step of the way he will stay in contact with you and provide a pic of every angle, detail and exactly what he is doing to make it the best for you. There will be no doubt of the satisfaction you'll obtain from the first stage of placing a single stone in place to the finished product. Make the move today and jump on over and check out Don and let him build you something that every dad, grandfather would love to look at everyday and build memories to last a lifetime. I did..Now it's your turn!!!


Thanks For the Awesome table. I got exactly what I wanted!! My parents loved their gift. They made it the center piece of their living room, and have to show everyone it as they come in the house.
dderickson.com
was so great to deal with. From the ordering to the shipping. Even after I got it - checked with me to make sure it was done right. Great service! Thanks.
REFERENCES AVAILABLE UPON REQUEST
PRICING:
End tables - $250.00 - $350.00 Depending on size and content.
Coffee Tables - $550.00 - $900.00 Depending on size and content.
Desk pen set - $65.00
*Pricing does not include shipping charge.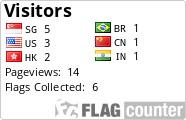 check my other site LureViewer.com


www.globetrouters.com
Flowing out of the beautiful North Cascades is the Methow River. A pristine freestone steelhead and trout river that runs over 80 miles before it's confluence at the mighty Columbia River. When you spend a day on the Methow River, fly fishing with one of the Globetrouters you will understand why they love their jobs. The
Globetrouters staff
is compiled of locally raised fly fishermen that have spent their entire
lives studying the Methow River and it's tributaries as well as the Methow's lakes and natural springs.
For reservations call (509)-429-2974 or email us at
info@theglobetrouters.com
---
As bass fisherman we here at Lockjaw Jigs know what it takes to put a limit in your boat, not just any limit but one that cashes checks at the end of the day.

---
Bassanglermag.com is dedicated in bringing bass fishing news and information to the angling public where Bass Angler Magazine brings you a multitude of how-to fishing articles each season. - See more at: http://www.bassanglermag.com/about-us/#sthash.66OJwXcG.dpuf
---
"Our Mission is to always build knowledge in the Outdoors and pass it on to younger generations. To remain a active role in our community by serving through volunteerism, while striving to be the BEST SPORTS TEAM that we can be."
---
NAPRA is the top river wading professional organization in the nation, providing unmatched resources, entertainment, and charity programs to all of our host communities, fans, anglers, and sponsors. We have multiple levels of tournament trails, meet and greets, media, and marketing opportunities that entertain fans of "wading" both on and off the ripples!
---
---
---